AFAS Accreditation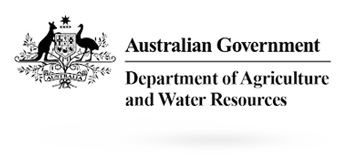 To manage the high biosecurity risk posed by ineffective fumigation treatments performed outside Australia, the Department of Agriculture and Water Resources administers the Australian Fumigation Accreditation Scheme (AFAS).AFAS is a:
management system run by overseas government agencies participating in AFAS to ensure continued compliance of fumigators with the treatment requirements
training and accreditation system for fumigators and regulatory officers
registration system for fumigation companies
The founder of Fumigation Services, Johnson Chacko has completed professional training by imparted by Mr. Peter Meadows of Peter Meadows Pty Ltd in May 2004 at Sydney. The successful training has culminated in the achievement of Certification of Competence as per the standards of Australian Quarantine and Inspection Services (AQIS) Quarantine treatment. Mr. Johnson is an certified fumigator by the New South wales Government and holds the license to carry out fumigation in Australia .Fumigation Services technical staffs have been trained similarly in India at Chennai, Mumbai and periodically are being audited on their technical expertise by approved AQIS assessors. Fumigation Services had been audited by ACHETA UK and have been awarded certificate of excellence. Fumigation Services have been the members of the NPMA USA since 1990 onwards.
Overseas Operations
Johnson Chacko, founder of Fumigation Services has visited several countries like Algeria, Singapore, Italy, Germany, Australia, UK and many European countries for the last years 34 of his profession. He has been keen in learning the techniques used by fumigation and pest control professional experts of the industry and relentlessly worked towards implementing those standards in Indian operations. Mr. Johnson has carried out fumigation of 5000 metric tons of tobacco at SNTA - National Company of Tobacco and Matches; Algeria in 1994.
ISPM - 15
As the first ISPM-15 service providers in the country we understand the privilege and responsibilities placed on us. Providing a service that always goes by our motto "In pursuit of protection".
Useful links